Members
Meet the team. Updated August 2018.
Principal Investigator
Andrew Ellington is the Fraser Professor of Biochemistry at the University of Texas at Austin. He is perhaps best known for the invention of the word "aptamer," but is now most involved in the development and evolution of artificial life, including nucleic acid operating systems that can function both in vitro and in vivo.
"As a post-doctoral fellow, I will be working on generation of improved Cpf1. The main aims of this project are to improve genome editing tools by rational design and selection. In particular, libraries of Cpf1 variants will be generated and then both screened for function via cell-based assays and high-throughput biophysical profiling, and selected using a novel directed evolution system called Compartmentalized Partnered Replication (CPR). Success in this project should further the CRISPR revolution, and will have wide applications in biomedicine, biotechnology, and synthetic biology. On the other hand, I like dancing, cats, and spend my time with my family and friends."
"I am a postdoc and my work focuses on developing new strategies for gene editing, evolution, and synthetic protein design. Nature has developed intricate strategies for editing, evolving, and manipulating genes gene products, many of which have been repurposed in synthetic biotechnologies. My work focuses on two nature-inspired strategies, one using both faithful and error-prone transcription of natural retroelements to edit and evolve genomes, and one using supercharging to assemble proteins into highly organized, synthetic oligomers."
"I completed a B.Sc. and Ph.D. at the University of Western Australia and joined the Ellington lab in 2013. My research interests include the development of biosynthesis pathways and translation machinery for the incorporation of unconventional and unnatural amino acids. I also enjoy beer, rock climbing and frogs!"
"I engineer nucleic acids and proteins into molecular diagnostic devices for detection of infectious and metabolic diseases. My focus is on early and accurate diagnostics not only for presetting therapeutic intervention in clinics but with a broader goal of making diagnostics more affordable and amenable for point-of-care application."
"I received a BS in Microbiology, with Honors, at the University of Texas at Austin. I worked as a research assistant at M.D. Anderson Cancer Center Science Park Research Center for ten years, and joined the Ellington Lab in 2008. Currently, I work on the development of novel biotechnologies for detecting RNA and DNA biomarkers."
"I received a B.S. in Bioengineering from University of California Merced is currently focusing on developing several novel antibodies for a variety of purposes. Ranging from using them to bind and detect certain cells for detection purposes, to causing catalytic reactions or using them to create targets for immune cells. In addition he has recently started work on using aptamers to sense a variety of compounds. When I'm not in the lab I tend to either be at the gym, hiking or playing D&D. If I'm not working on my own project of course."
"I have been a member of the Ellington Lab since August 2018, and have been working on the evolution of ribozymes for in vivo function and expansion of the genetic code. When not pipetting, I like to bake sourdough bread, roast coffee and find the best breakfast tacos in Austin."
"I am a M.S. Biotechnologist with a broad, well-developed, and adaptable skillset in organic chemistry, biochemistry, molecular biology and veterinary medicine. I help to manage the Ellington lab, and its many research facets."
"I joined the Ellington lab in a collaboration with ARL-S in early 2018. Since then, I've been working on biomaterials projects involving microbial electricity production and bioadhesives . When I'm not in the lab, I enjoy getting to know the Austin area, mostly through it's food and landscape. I also enjoy the occasional video game if time permits!"
"I began working for the Ellington Lab in 2016. Since then I've graduated from UT Austin with a B.S. in Biology. While I'm broadly interested in bioengineering, I focus on 3D printing and the development of diagnostics for medical and commercial processes."
I graduated in 2013 with a MS in Biology from Texas State University. After working as a microbiologist for the Department of State Health Services for two years, I began working toward my PhD in molecular biology at Oklahoma State University. In mid-2018, I had the chance to move back to Austin to accelerate my growth as scientist at University of Texas.
I am applying in vivo selections for the production, sensing, and reporting of chemicals in bacteria. In eukaryotes, I am developing biosensors based on ion channels. I am focusing on pursuing graduate studies to develop molecular tools for genomics, chemical production, and therapeutics. In my free time, I enjoy taking my pupper to the park, bicycling, and trying new foods.
"I'm a visiting member from the Marcotte lab down the hall. In the Ellington lab, I'm currently developing
novel approaches to single molecule proteomics"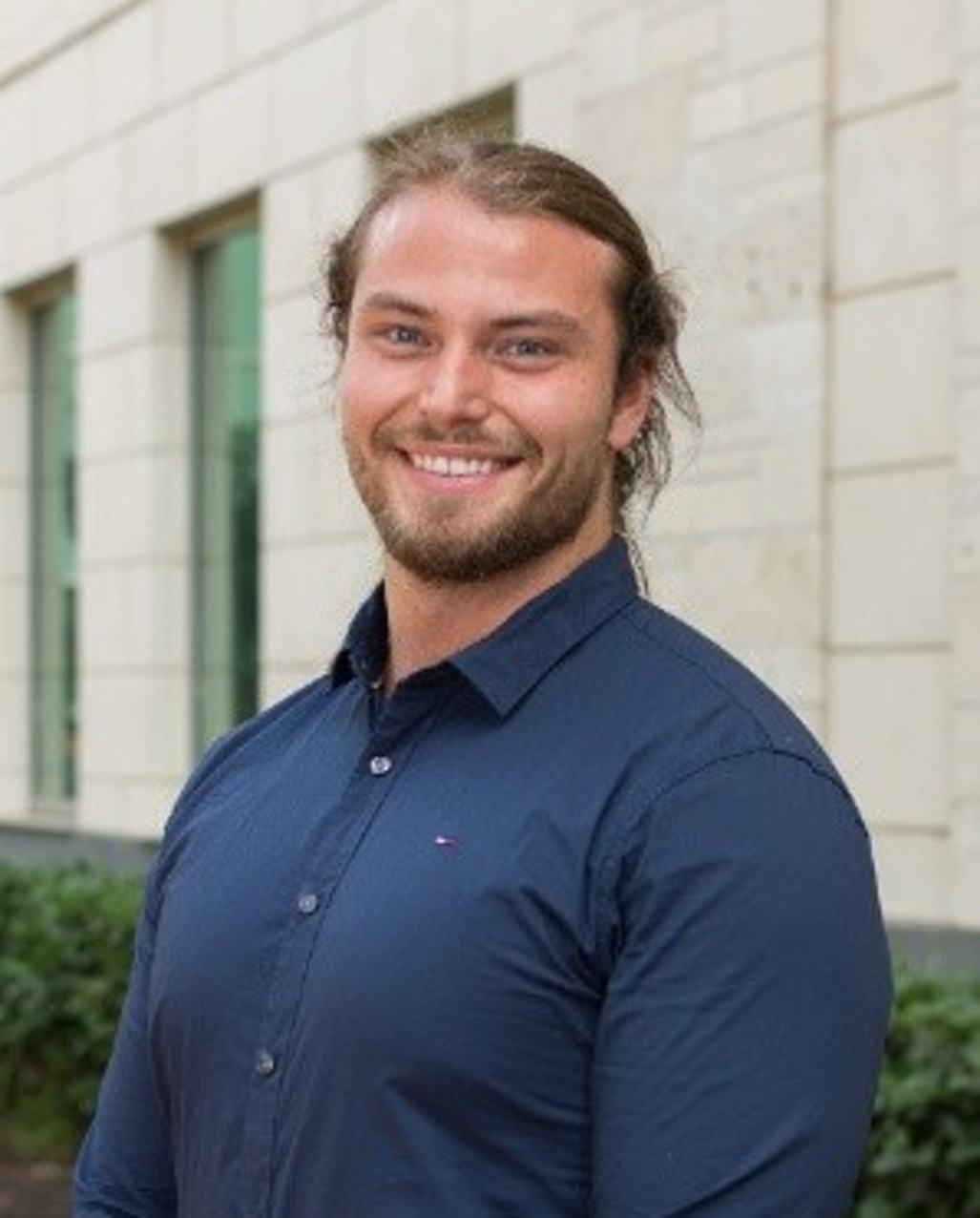 "I graduated from the University of Minnesota - Twin Cities with degrees in Biology and Statistics. I focus on two projects. The first uses molecular techniques to make viruses deliver vaccines to plants. A virus can be modified to carry a beneficial gene—as the virus infects the host it also expresses the helpful transgene. The second project uses machine learning to guide protein stabilization. Specific residues in a given protein disproportionately contribute to misfolding or destabilization. Our framework identifies these residues based on their chemical environment and suggests an alternate residue to help stability."
"I finished my B.S. in Pharmacology from Stony Brook University in 2016 and joined the Ellington lab in 2017. My research involves applying directed evolution and protein engineering methods for developing biosensors and improving biosynthetic pathways. Besides science, I enjoy biking, playing piano, meditation, cooking, soccer, and dank memes."
"I am a graduate research assistant working in synthetic neurobiology. I use yeast to express human receptors for protein engineering and for the development of drug screening platforms."
I am a graduate student in the Cellular and Molecular Biology program. My research involves construction of modular and tunable gene expression systems capable of functioning across kingdoms of life.

"I am a current graduate student in the Cell and Molecular Biology program having previously completed my undergraduate degree at Rice University. My research involves using artificial intelligence to better inform protein design."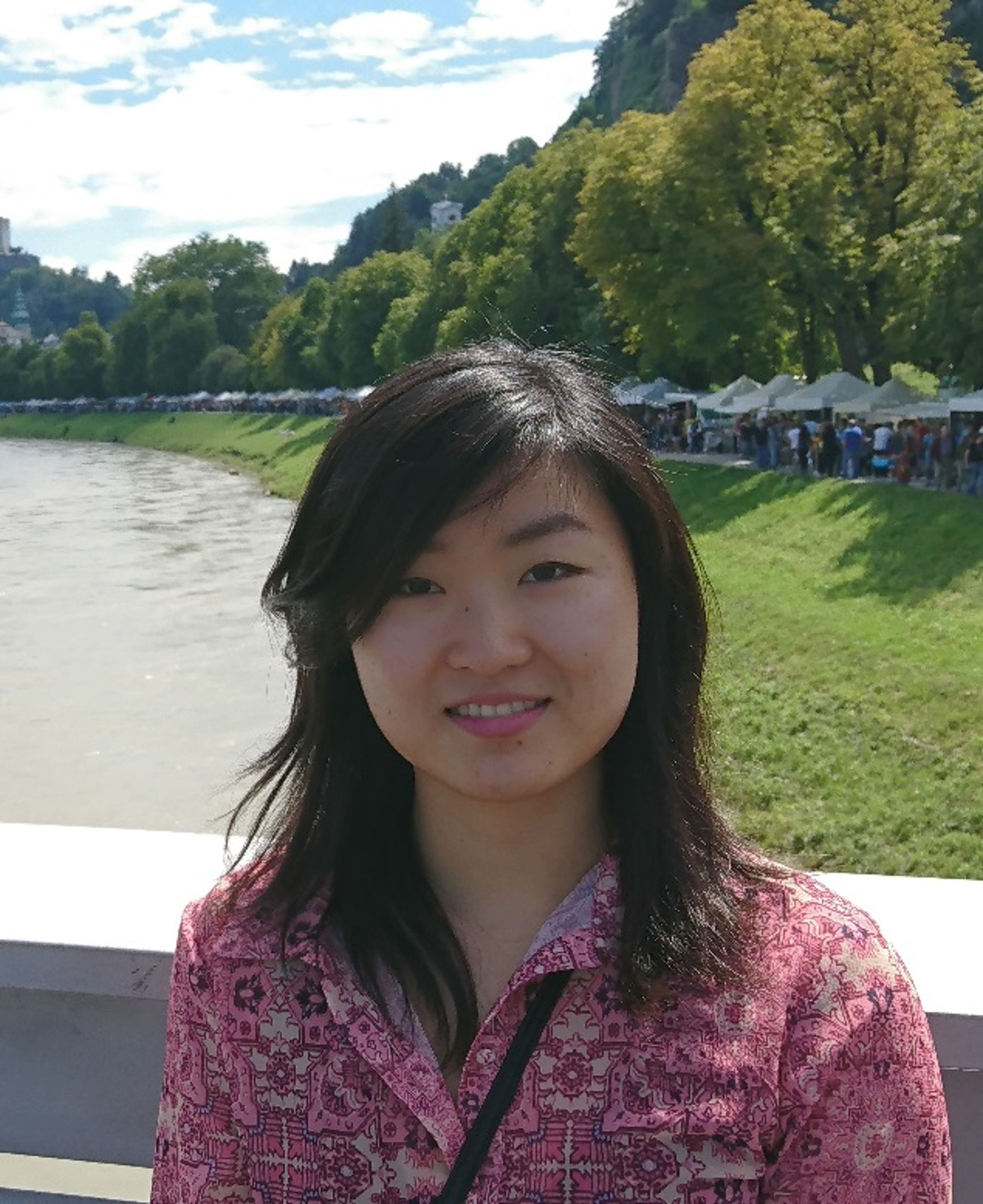 "I am a graduate student in the Cell and Molecular Biology program. I completed my B.S. in bioengineering at Caltech in 2016 and joined the lab in 2017. I am interested in improving the capabilities of DNA rational design in cellular, material, and information processing applications. Currently, I am developing detailed nearest neighbor models for nucleic acid variants using high-throughput means. I am also working on improving strand displacement mechanisms in cellular contexts."
"I am an chemistry/philosophy major who joined the lab in spring 2018. My current research is directed towards finding aptamers for diagnostic, therapeutic, and other varying uses. Outside of lab I am a mentor for aptamer research to other undergraduate students and I enjoy reading, beating my roommates at board games, piña coladas, and getting caught in the rain."
"I am an undergraduate student at UT, and am in the class of 2020. I work on enzyme identification and gene knockouts. Outside of the lab, I'm on the UT debate team and I like adopting cats."
Administrative Assistant
TBD
Webmaster
Jose Cardona
Cody McLeland
Recent Alumni
Jared Ellefson
Erhu Xiong
Sandeep Panda
Alumni
Armin Nourani
Ella Watkins
Yu Sherry Jiang
Yan Du
Yousef Okasheh
Bijoy Desai
Peter Allen
Dilek Cam
Alison Moss
Carolyn Hargrave
Bingling Li
Nick Marshall
Beth Marshall
Shu Jun Zhen